Exotic Lachen,Lachung,Gangtok,Darjeeling
Seller : Travel Minia 7 Nights / 8 Days
Inclusions

Hotels

Transfer

Meals

Sightseeing
---
Themes

Summer Special

Family

Hill Stations

Bestseller
---
---
---
---
Detailed Day Wise Itinerary
---
About the place
Darjeeling

Darjeeling is a town in India's West Bengal state, in the Himalayan foothills. Once a summer resort for the British Raj elite, it remains the terminus of the narrow-gauge Darjeeling Himalayan Railway, or "Toy Train," completed in 1881. It's famed for the distinctive black tea grown on plantations that dot its surrounding slopes. Its backdrop is Mt. Kanchenjunga, among the world's highest peaks
Gangtok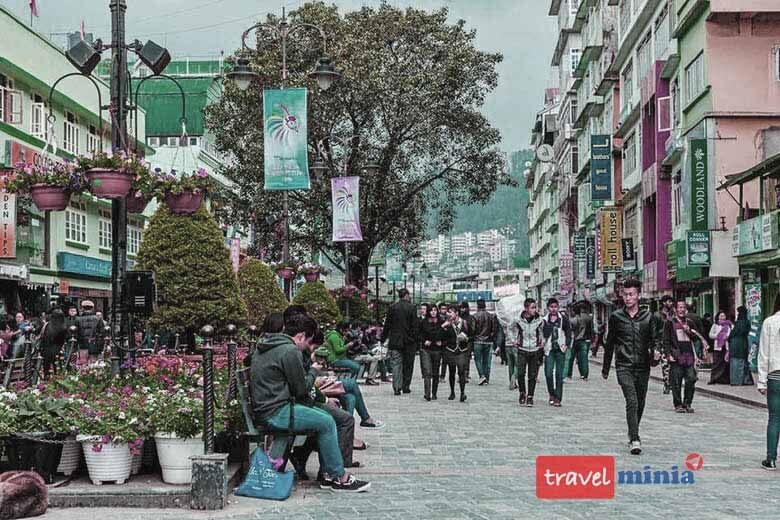 Sikkim is a north-eastern state of India and the hill town Gangtok is its capital. It has international borders on three sides… its north border is with Tibet (which is now part of China), west with Nepal and east with Bhutan. Only the southern border is with India and that is with the state of West Bengal, to be more specific with Darjeeling district.
Almost the whole of Sikkim is in a hilly terrain surrounded by the Himalayan mountain range. The altitude across Sikkim varies widely and ranges from the lowest elevation of 280m (920ft) to the highest point of Kanchenjunga peak which lies at the border of Sikkim and Nepal and at an altitude of 8,586m (28,169ft). Altitude of the capital Gangtok is 5,410ft
Lachen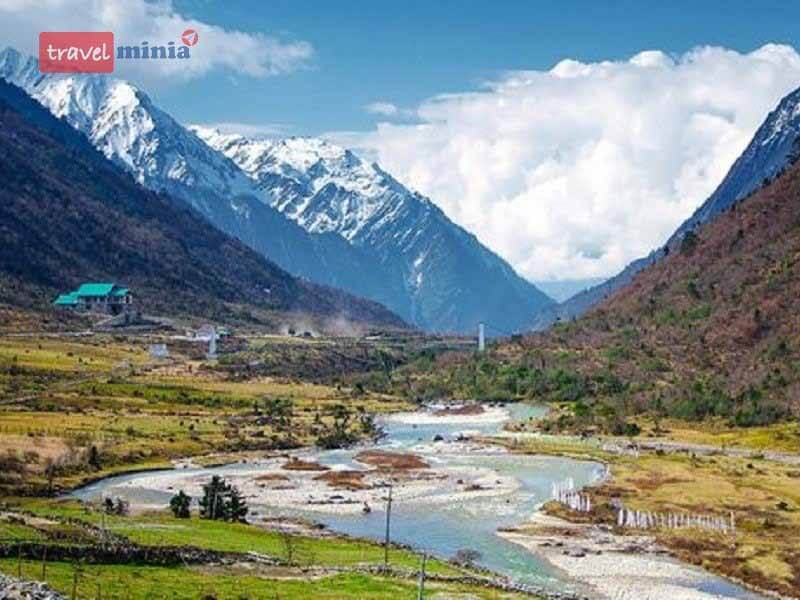 One of the most picturesque and peaceful villages of the Sikkim, the Lachen is situated at an altitude of around 8500 ft and approx 107 km from the Gangtok, the capital city of Sikkim. The innocence and simplicity of the villagers of Lachen are so fascinating as well as the freshness and the calmness of this small town are so alluring to mind which is very hard to find anywhere else. The mesmerizing scenic landscape of the Lachen attracts every kind of tourists, whether they are adventure seekers, honeymoon tourists or nature-loving explorers. Lachen is the base for many North Sikkim treks as well as the access point to the high altitude lakes of India like Guru Dongmar Lake and Tso Lhamu Lake. Also, the Lachen is a prominent pilgrim destination for the people of the Buddhist faith due to the ancient Lachen monastery. This not so populated tourist destination is known for its breathtaking natural beauty with the lush greenery, pristine white snow covered mountain tops, valleys, lakes, apple orchards, a large stretch of alpine cover and the beautiful quaint houses.
Lachung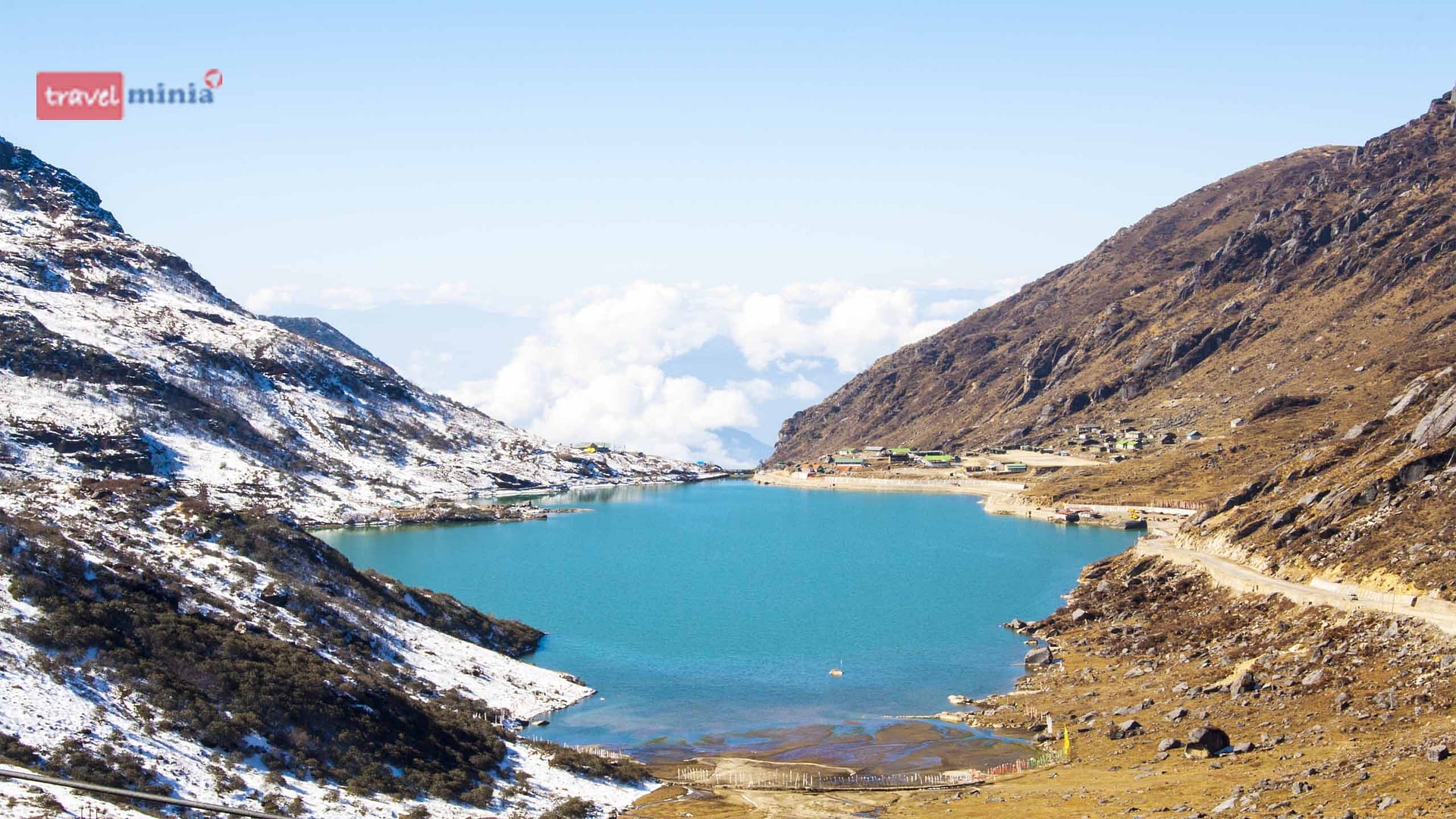 The small village of Lachung is a prominent and hotspot tourist destination located in the North Sikkim. The splendid natural beauty of the village and the spectacular waterfalls that graced the region is the prime attraction for the nature-loving tourists. There are various garrulous waterfalls gushing around the Lachung village offering the mesmerizing view of Nature along with the glimpses of the white snow-clad pristine mountain ranges which surround the village make the magnetic view. Tourists make this beautiful village their base while visiting the eminent Yumthang Valley, which is a significant tourist destination in the state of Sikkim. The orchards of apple, apricots and peaches around the village are the pleasurable sight for the visitors. The local market of the village has various different exquisite handcrafted cloths such as blankets, carpets, woolen cloths, etc. along with other souvenirs which you can shop at an extremely reasonable price