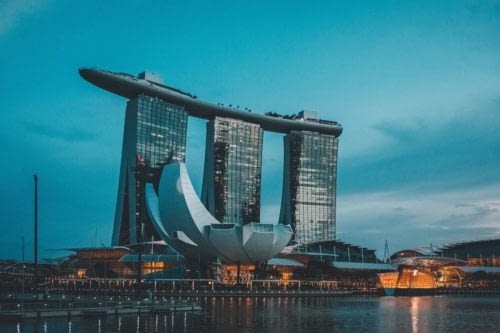 Singapore Visa Online | India to Singapore Visa for Indian
Singapore visa online for Indian citizens
Singapore is one of the world's most beautiful destinations in the world. It is situated on Malay Peninsula's southern tip, its a small island city-state boasts a thriving and dynamic urban environment. It's a perfect place for wonderful holiday or business trip.
At Travelminia, our team provide full assistance to make your Singapore visit an amazing experience – with proper arrangement for all your travel requirements including approval of visa, accommodation, sightseeing, airport transfers and etc.
About 1.5 million Indian tourist visit Singapore every year and Indian travellers always loves to visit Singapore. Being a most popular country in the world, Singapore remains the same as best as ever tourist-hotspot and top-business hub for Indian. It's been seen that the demand for Singapore tourist visa for family keeps soaring higher every year. So many people are confused about the Singapore Visa Fees and they don't know how and where to apply and how Singapore Visa Process?
So, here's the Travelminia provides all solution with Singapore Visa online Service you can get a Singapore Visa in just 4-5 days. Just, simply apply online, make the payment online, upload your documents regarding your travel purpose and then our visa team will handle rest of the procedure. Even, whether you are looking for Singapore Single entry or Singapore Multiple Entry Visa, we are always available to help and assist you in providing the exact Visa which you are looking for.
You can apply for your Singapore visa for Indian citizens starting from Rs 2,050* and receive it in just 5 working days.
You will get pick and drop service door-to-door also on request on additional charges.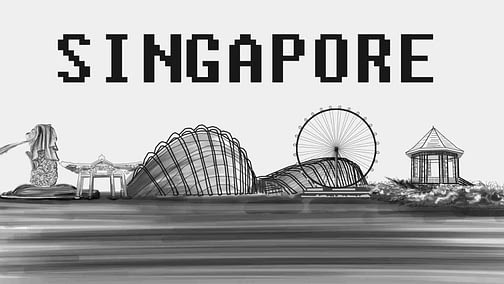 Singapore Visa Processing time:
Processing time:  4-5 days
Stay period : 30 days
Validity :      Up to 2 years
Entry:   Multiple
If the applicant's place of documents collection is in Mumbai, an additional courier fee of Rs 300 will be applicable.
If the applicant's place of documents collection is in Delhi, an additional courier fee of Rs 300 will be applicable.
If the applicant's place of documents collection is in Chennai, an additional courier fee of Rs 300 will be applicable.
If place other than Mumbai, Delhi, Chennai, an additional courier fee of Rs 500 will be applicable on Singapore tourist visa fees or Singapore business visa fees
Document Required For Singapore Tourist Visa or Singapore Business Visa for Applying Singapore Visa Online Application:
Required Original passport and old passports, Note: Passport should be valid for at least 6 months from the date of submission of the visa, with a minimum two blank pages
Required Confirmed return Air tickets
Visa application form should be duly filled and signed
Required 2 recent passport-size colour photographs taken against a white background with matte-finish (size 35 mm x 45 mm and 80% face close-up)
The Singapore visa tourist covering letter should mention with full travel details, Traveller details with contact number and expense ownership details of travel, the letter must be filled and signed with a black pen only.
Bank statements must be original reflecting transactions of the last 6 months, duly attested and signed by a bank official.
In Covering Letter Information about your occupation should be mentioned with Business visiting card.
Additional Required Documents for Singapore Visa:
For Additional documents
If and applicant is employed:
Salary slips for the last 3 months will be required
Company ID card copy will be reqired
If the applicant is a company owner or self-employed:
Certificate of registration of the company / Certificate of Incorporation (Proof of Proprietorship / Partnership deed, etc)
Covering letter on the company letter head and financial documents with full declaration
If the applicant is Sponsored:
Proof of sponsorship and/or information on the Invitation.
If the trip is sponsored by father/mother/guardian or any person other than the applicant who is travelling, written consent certified by public notary of the parents or guardian or the person sponsoring the trip.
If the applicant is Invited:
Invitation letter from Invitee Person with mentioning the Full name
V39 form
Passport copy of the Invitee (Front & back of passport)
If the wife and child traveling alone:
Then an original NOC from husband with Scan Copy of Passport and duly signed in Covering letter stating the reason for not present during Wife and Child traveling alone.
Singapore visa fees for Indians 2020-2021
| | | |
| --- | --- | --- |
| TYPE OF VISA | SINGAPORE TOURIST VISA | SINGAPORE BUSINESS VISA |
| Fees | Rs. 2,050/- | Rs. 2,050/- |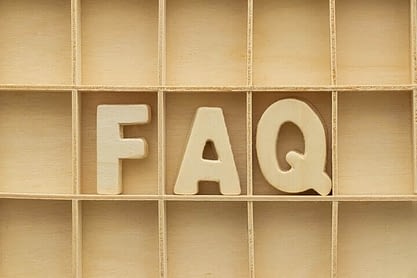 Frequently Asked Questions (FAQs)
1. Do I required a visa to visit Singapore?
If you are an Indian Passport holder and you wish to visit Singapore, you will need to apply for a Singapore e-Visa or Singapore Online Visa to enter Singapore for your holiday or business purpose for a maximum stay of 30 days.
2. How can I get a Singapore visa?
You can apply for Singapore visa on Travelminia.com online platform through a convenient electronic system which is a easiest process.    Note, the Singapore High Commission does not accept any walk-in applications and all applications would have to be submitted to Authorised Visa Agents. On successfully submission of your application, we will provide your Singapore visa via email to you registered email. By this way you will get your Singapore visa.
3. Singapore visa Validity?
You can Stay in Singapore for 30 days and validity of visa is 1 – 2 years. But it depends on Visa officer what visa to give or not. The total decision depends on Visa officers only on viewing your relevant document which you are going to submit at the time of your document submission.
4. How many Singapore Visa Types for Indian Citizen?
There are 2 different types of Singapore Visa:
1) Tourist Visa – Singapore Tourist Visa is mainly for Leisure trips, visit to relatives or friends place and many (services which must not be paid by organizations/corporations in Singapore)
2) Business Visa  – Singapore Business visa is mainly for business trips, the purpose of your trip is to enter Singapore for a temporary business visit.
The above two are mainly use Visa for Singapore to visit and these are the most important visa in Singapore. And, we provide best service for Singapore Visa in Kolkata, Singapore Visa in Delhi, Singapore Visa in Mumbai, Singapore Visa in Chennai, Singapore Visa in Hyderabad, Singapore Visa in Jaipur and Singapore Visa in Pune.
5. Singapore Visa Rejection?
For Applying the Singapore Visa is a Simple and hassle free process. However, there are chances your Singapore visa online application form may get rejected due to a few reasons that like insufficient documents that should not be ignored while applying. The decision in totally on Singapore High Commission Officer they decide whether to give or not. We don't play any role in that.
6. How to cancel my Singapore visa application?
It's a Important question that every individual wants to know, so here is the answer once you have submitted your application with all your relevant documents for Singapore visa & made the payment, it cannot be cancelled nor any changes cannot be done. Because after receiving the same from your end on  that same day we directly submit the documents to Singapore High Commission for your visa . And, visa is totally non refundable.  Even Singapore High Commission doesn't allow for any change.
7. Do Singapore visa on arrival?
No there is no such Singapore visa for Indian passport holders on arrival, Singapore does not have the 'visa on arrival' facilities for Indians. A visa needs to be obtained before entering the country.
8. Does Singapore Business visa for Indian Passport Holder on Arrival?
No there is no Singapore Business visa for Indian Passport Holder on Arrival?
9. Do Singapore Work Visa for Indian Passport holder in arrival?
No there is not such Singapore Work Visa for Indian Passport holder in arrival?
10. Having US Visa do still I need Singapore Visa?
Yes every Indian Passport still need a Singapore Visa. All Indian passport need to apply visa for Singapore in advance, even if they have a valid US or UK visa on their passport.
11. Where all Singapore Consulate is  Located in India?
Singapore Consulates are mainly located in New Delhi, Mumbai & Chennai, all other cities in India are considered as an outstation application. So outstation states needs to apply according to its jurisdictions. And, additional courier will be applied for submitting the document according to its jurisdictions. Courier Charges will be Rs 500 for all other states.
12. How do I apply if I am not from in one of New Delhi, Mumbai & Chennai Cities?
Singapore Consulate in Delhi Consulate: process visa for the states & union territories of Assam,Chandigarh,Delhi,Haryana,Himachal Pradesh,Jammu & Kashmir,Jharkhand,Kolkata,Rajasthan,Uttar Pradesh. Singapore Consulate in Mumbai processes visa for the states of Goa,Gujarat,Madhya Pradesh, and Maharashtra. Singapore Consulate in Chennai processes Singapore visa for the states of Andhra Pradesh, Karnataka, Kerala, and Tamil Nadu.
13. How can I send all Passports of myself and my family in One Courier or Envelope?
You no need to worry,  we provide you best advice. To avoid making more envelopes & cutting down the courier cost, you can prepare one envelope & put all the passports of yours and your family in it. Courier company accepts at least five to seven passports in one envelope. Rest incase you find difficulty can contact us on 858 299 4499.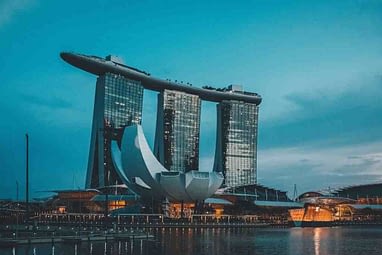 About Singapore Visa
Obtaining the Singapore is the greatest achievement were you get atleast 2 years of validity, By this you can explore the nation or  city which is a incredible zone for shopping, an amazing nightlife, gardens, thrilling amusement parks, orchard road that offers boutiques and great shopping malls, architecture, Chinatown, Little India, and night markets offer shopping options which fit into everyone's budgets with fabulous knowledge of witnessing the Indian and Chinese roots of the place. There are many more places to explore which is mentioned below:
Places to Visit in Singapore:
Singapore Night Safari –
Singapore Night Safari is the world's first safari park for nocturnal animals that only opens at night and every citizen never miss to visit that place whether its an Indian or any other nationality. Over, here you can discover close to 1,000 animals in their natural habitat and Learn about natural capacities and reveal the unseen secrets of the animal world under the dark night.
Sentosa Island –
Sentosa Island is the most famous Island in the world and very known by everyone. To visit Sentosa Island is very simple once you reach Singapore. Sentosa Island is small human-made island just of to the shore. There you can enjoy lot of entertainment and amusement. Also, there is Playground to release your passion for thrills, go for sensational activities and take a joy of an incredible adventure on the Sentosa island.
Gardens by the Bay
Gardens by the Bay is the most award-winning tourist site of Singapore and loved by all visitors. It covers over 250 acres of reclaimed land and become a center of tourist attraction. This garden by bay is filled with more than 200 different species of flowers and plants. Singapore's well-known super tree Glove, clouds, flower Dome along with a range of many attractions with your day tickets. No one ever wants to miss this attraction.
Universal Studios
Universal Studio is Asia's first and the only universal studio that contains Theme park along with 28 different thrilling rides, more than 20 breathtaking attractions and sun-filled shows in seven themed zones. Here, you serve yourself with an adventure for a lifetime at Universal studios at Singapore, engage in the wonderful world of popular animated cartoons and blockbusters and many more activities.
Singapore River Safari
Singapore River Safari asia's first and only river-themed wildlife park with more than 6,000 animals including 40 threatened species. In zones that replicate the habitats of the river across the whole world. Explore and encounter manatees, river otters, giant pandas, and other creatures.
S.E.A Aquarium
S.E.A Aquarium mostly loved by every tourists and no one miss to visit. Its a underwater experience and one of the largest Aquariums in the world and filled with more than 100000 aquatic animals of over 1000 species, across 50 different habitats on the display at this window ocean.
Marina Bay Sands Sky park
Marina Bay Sands Sky Park is a hold breathtaking and panoramic look of the whole Singapore city from the world's largest and typical MBS Sky park Observation Deck. Perched on the top of the iconic Marina Bay Sands 3 towers and 57 levels above the surface.
Singapore Consulate in India Information
Singapore Embassy, Delhi
E 6 Chandragupta Marg
Chanakyapuri
110021
New Delhi
India
Consulate General of the Republic of Singapore in Chennai
17-A North Boag Road
600017
Chennai
India
Consulate General of the Republic of Singapore
152, 14th Floor, Maker Chambers IV
222, Jamnalal Bajaj Road
Nariman Point
400-021
Mumbai
India
To Apply Singapore Visa Online :
Click Here : Singapore Tourist Visa  / Singapore Business Visa
Check out : Travelminia.com
Email : visa@travelminia.com
Call us : 858 299 4499
We also have Singapore Visa Status tracking facilities in our website.