Bangladesh Visa Online | On Arrival India to Bangladesh Visa
BANGLADESH VISA FOR ALL INDIAN
Bangladesh is a truly a country of nature. Its flowing rivers, greenery forests, fertile plains makes Bangladesh more beautiful.It is a land of picturesque beauty and the country is set apart with natural beauty which attracts the more tourists every year. The country has developed services of date hotels, apartments, guest houses and restaurants, as well as a modern mode of communication, are available at all tourist attractions, businessmen, students and people from different areas to the country. Therefore, the initiation of the Bangladesh visa has granted the permit to the interested visitors from across the world.
Now get , Visa for Bangladesh from India at your finger tips at just Rs 1500. Apply Now with Travelminia!!
Call on : 858 299 4499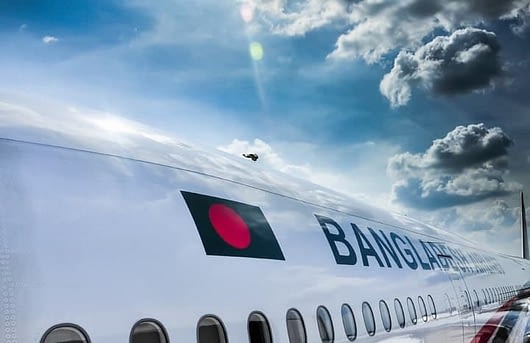 Bangladesh Visa Process Time :
Processing time: 5-7 days
Stay period : Upto 30 days
Entry: Multiple
If the applicant's place of collection of documents is in Mumbai, an additional courier fee of Rs 300 will be applicable.
If the applicant's place of collection of documents is in Delhi, an additional courier fee of Rs 300 will be applicable.
If the applicant's place of collection of documents is in Chennai, an additional courier fee of Rs 300 will be applicable.
If place other than Mumbai, Delhi, Chennai, an additional courier fee of Rs 500 will be applicable on visa fees.
We have a Bangladesh Visa Services in various below major cities :
Bangladesh visa in Kolkata
Bangladesh visa in Delhi
Bangladesh visa in Mumbai
Bangladesh visa in Chennai
Bangladesh visa in Hyderabad
Bangladesh visa in Bangalore
Bangladesh visa in Gujarat
Bangladesh visa in Kerala
Bangladesh visa in Jaipur
Bangladesh visa in Pune
Bangladesh visa in Surat
Bangladesh visa in Ahmedabad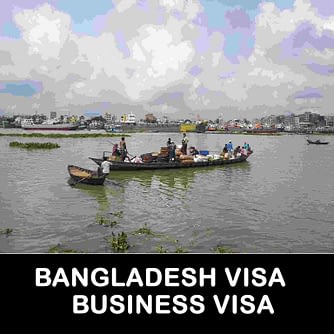 Document Required For Bangladesh Tourist Visa / Bangladesh Business Visa for Indians:
Original Passport with at least 6 months validity and minimum 2 blank pages + All old passports if any;
Visa Application form;
Scanned recent colour photograph (Photo Specification : Two recent passport size photographs with matt or semi matt finish, 60%-80'% face coverage, white background and without border (Size: 35mm x 45mm).
Personal Covering letter (For Employed – Plain paper/ For Self-Employed – Company Letterhead);Covering Letter : Covering -letter from company on its letter head stating the applicant's name, designation, passport number and purpose & duration of stay in Bangladesh. The letter should be duly signed by the authorized signatory with his name & designation and addressed to — The Visa Officer, Bangladesh High Commission, New Delhi or Kolkata.
Original updated Bank Statement with sufficient balance (last 6 months);
Tentative flight Itinerary / Air ticket reservation;
Hotel reservation;
A self-addressed, pre-paid special delivery envelope.
Additional Required For Bangladesh Tourist Visa/ Bangladesh Business Visa for:– Single Entry Visa for Bangladesh/ Multiple Entry Visa for Bangladesh :
If Employed:
Original Leave sanctioned certificate with company seal and signature;
Last 3 months salary slip.
If Self Employed:
Business Registration License / MOA / Partnership deed;
Company's updated bank statement of last 6 months;
Company's IT returns for last 3 years.
If Retired:
Proof of retirement like pension book, statement etc.
If Student:
School / College / Institute ID Card;
Letter from School / University for grant of leave
If Minor:
Birth Certificate;
No Objection Certificate from the parents / non-accompanying parent on Rs 100/- stamp paper;
ID proof of parent like passport or PAN card.
If Visiting friend or relative:
Invitation letter from the Inviter;
Inviter's ID proof like Passport or Resident Permit;
Address proof like any Electricity bill, any Utility bill etc.
If Sponsored:
Sponsorship letter;
Sponsor's national ID proof like Passport, PAN card or Resident permit;
Updated bank statement of last 6 months;
For Business Visa:
Invitation letter from the business organisation in Bangladesh;
Covering letter from Indian company confirming position in the company.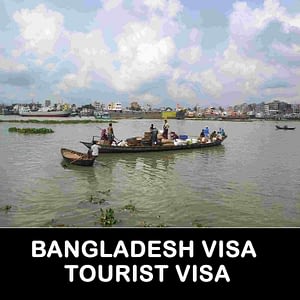 FAQ on Bangladesh Tourist Visa / Bangladesh Business Visa /  :–
What is Bangladesh Visa?
It is a permit that allows the traveller to visit the country to visit your friends and family, for tourism, to do business, or study or even work in the country of Bangladesh. The visa is given on different aspects like the purpose of the visit, the span of stay or the validity that it offers. During applying for a Bangladesh Visa you must be sure about your purpose of visit.
How to apply for Bangladesh Visa or How to apply for visa from India to Bangladesh?
Bangladesh Visa you can both offline and online procedure for e.g like : Online visa application for Bangladesh. In order to get the visa India tp Bangladesh, you will have to apply through the official online portal of the embassy.
Apply online by filling out the online visa application form on the official website.
Attach 2 passport size photos to the application form.
Provide a valid passport.
Confirmed flight tickets (both to and from tickets if the visa is short term).
Submit the form along with the copies of the required documents to the Bangladesh mission.
When the above application process is done, you can now wait for the embassy to process the documents. After the processing, you can collect your visa from the embassy, else you can get it collected from your visa agent. By this you will get India to Bangladesh Visa.
Important Note: At the time of filling the form, you must be sure that the information you are providing is correct. There are chances that with false and unverifiable details, the visa application may get rejected. You must also note that visa rejection can even affect your future visa applications.
Bangladesh Visa Type?
There are various different types of visa types based on different factors. The most common types categorized based on the span of stay or the validity offered are listed as follows:
Long-term visas: This allows you to stay in the country for a longer period of time say more than just 3 to 6 months, are called the long-term visas. Employment visa, student visa, business investor visa, resident permit, are the ones that fall under this category. Generally, these permits require attestation of documents as well.
Short-term visas: In, this tourist or visitor visa, business visa, transit visa are the types of short term visas. Such kinds have a validity of 3 days to 3 to 6 months. These visas are also extendable up to a certain extent depending on your purpose.
The Mostly Important Types of Bangladesh Visa which are frequently obtain by the travellers, are:
Bangladesh Tourist/Visitor visa: This visa you can obtain when you are visiting Bangladesh for tourism purpose, in order to tour the country you will need a permit which is termed as a tourist visa. A visitor visa acquired when you are visiting a family member or friend in the country. The validity for both the visas is generally the same.
Bangladesh Business visa: This visa you can obtain when you are travelling to Bangladesh for carrying out business-related transactions or making business deals, a business visa is needed.
Employment visa: It is issued for the ones who already have a job in Bangladesh and require a permit to stay in the country for the same.
Transit visa: A transit visa is a temporary visa that is issued at the time when you are going to have to make a transit stop in the country and travel to another country later.
Is the Bangladesh Tourist Visa a multiple entry visa?
Answer is No. Tourist visas for Bangladesh are issued for single or double entry only. Business visas have a multiple entry option.
Bangladesh Visa Photo Specification?
The Bangladesh visa photo specification are mentioned below –
Coloured Photo
Dimensions: 35mm x 45mm
White background
Neutral expressions on the face
Head must be square to the camera
Optical or Sunglasses are not allowed
Photographs shouldn't be older than 3 months
How to check Bangladesh Visa status?
The Bangladesh visa is obtained in the form of a stamp on the Passport. To check the status of the visa you can simply log on to the online portal of the Consulate of Bangladesh, after which you can enter your visa application number and you can track the processing of your visa.
Do Indian Passport Holder can get Bangladesh visa on arrival?
Answer is No, there isn't any facility of visa-on-arrival for Bangladesh visa for Indian passport holders. There are certain countries who are allowed to obtain a visa-on-arrival in Bangladesh, but unfortunately, India is not one of them. In order to get a visa to Bangladesh, you will have to apply prior to your departure to Bangladesh. Finally there is not such Bangladesh visa on arrival for Indian citizen.
Is Bangladesh Visa Free for Indians?
Visa for Bangladesh is not exactly free for Indians. The fee, however, differs from case to case and is decided by the concerned authorities.
Bangladesh Visa Fee?
There are various aspects on which the Bangladesh visa fee for Indian citizens is dependent.There are various aspects on which the type of visa, the validity of the visa required, the urgency of the visa issuance, etc. The visa fee includes the charges paid to the High Commission of Bangladesh and the visa services that you avail these fees can be paid either online or offline when you are submitting the visa.
But, people are mainly confused and try to find out the exact result about : What is the India to Bangladesh visa price 3 month or India to Bangladesh visa rate or even try to know India to Bangladesh visa cost some try to explore India to Bangladesh visa price 1 year and Bangladesh visit visa fee. So no need to worry we are here to guide and provide you all information with all Bangladesh Visa Service related.
| | | | | |
| --- | --- | --- | --- | --- |
| Entry | Purpose | Stay Duration | Validity | Fees |
| Single entry Normal | Tourist | 30 days | 1 month | 1500.0 |
| Double entry Normal | Tourist | 30 days | 1 month |  2000.0 |
| Multiple entry Normal | Tourist | 30 days | 1 month | 2800.0 |
| Multiple entry Normal | Tourist | 30 days | 6 months | 5500.0 |
| Single entry Express | Tourist | 30 days | 1 month |  2500.0 |
| Double entry Express | Tourist | 30 days | 1 month | 2900.0 |
| Multiple entry Express | Tourist | 30 days | 1 month | 3500.0 |
| Multiple entry Normal | Business | 30 days | 3 months | 2700.0 |
| Multiple entry Normal | Business | 30 days | 6 months | 5000.0 |
| Multiple entry normal | Business | 30 days | 12 months | 12500.0 |
For Further details and queries you can mail us at visa@travelminia.com
Call us on 858 299 4499